Hi loves! So every once in a while (I try for at least once a month) I try to do an at home deep cleaning of my skin. With all of the constant makeup I wear, it is so imporatant to give my skin a break and really get it clean. I love to try all different products, so I don't always stick with the same exact ones for this once a month routine, but I use what I have until I run out and then generally try something new (unless I fall in love with it!) This time around I am really thrilled with the results of my skin from the products I used, below are the steps I took. Links to where you can find everything I used are at the bottom of the page!
Xo Dominique
Step One: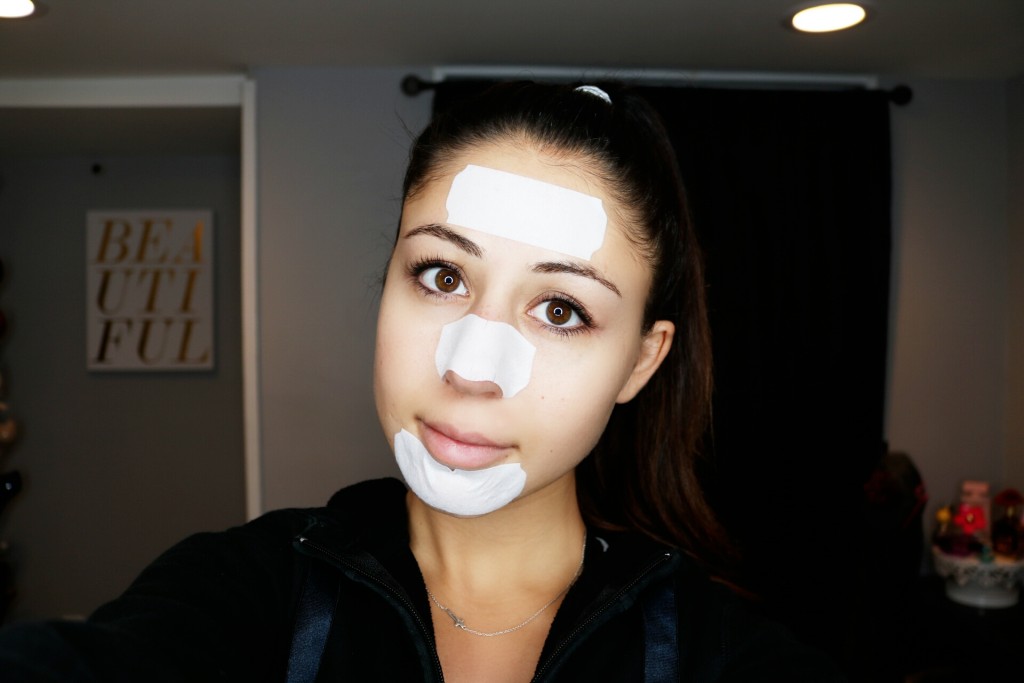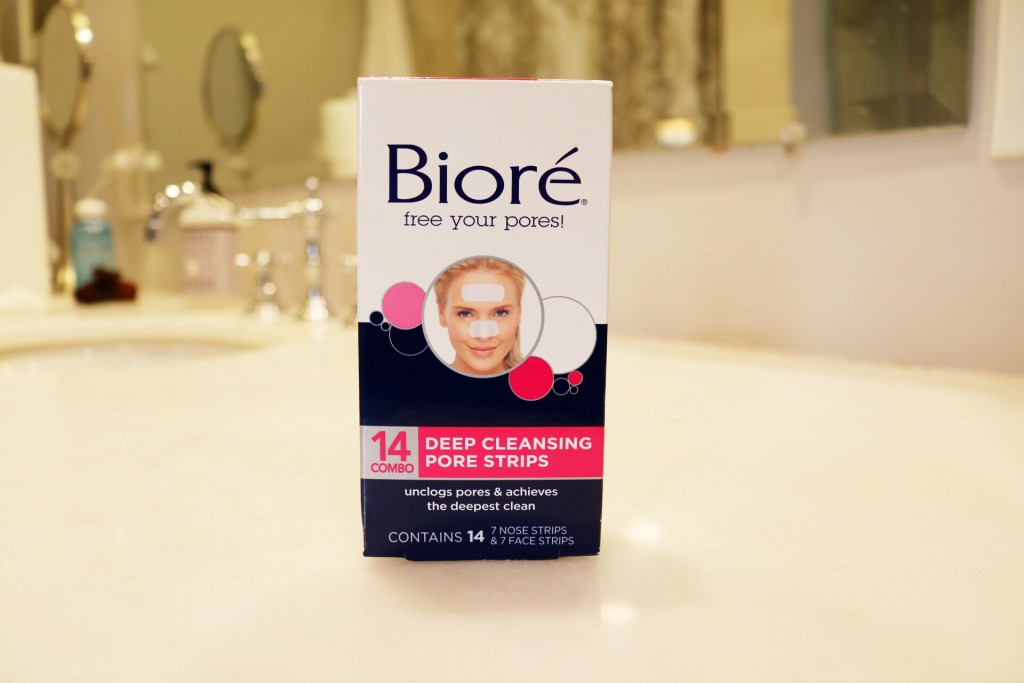 I started with Biore's Deep Cleansing Pore Strips. These are my favorite pore strips that I have used. I put them covering my whole T-Zone, which is my most problemed area for black heads. It's really imporatant to make sure the whole area that you are applying these is wet for them to stick. I let them sit for about 15 minutes or until hard and then peel them off.
Step Two: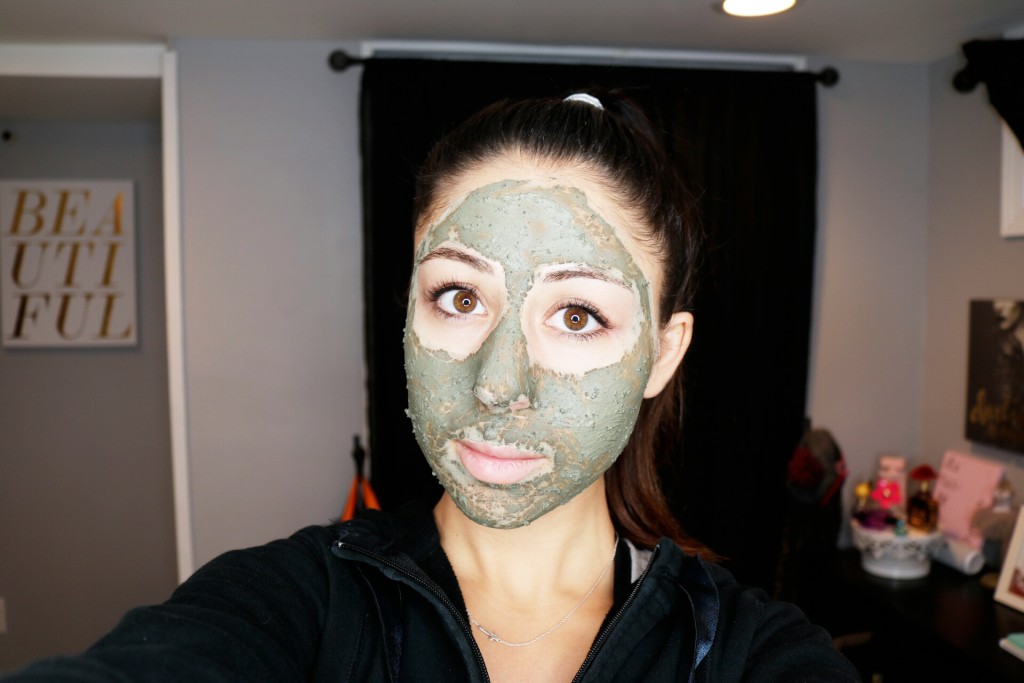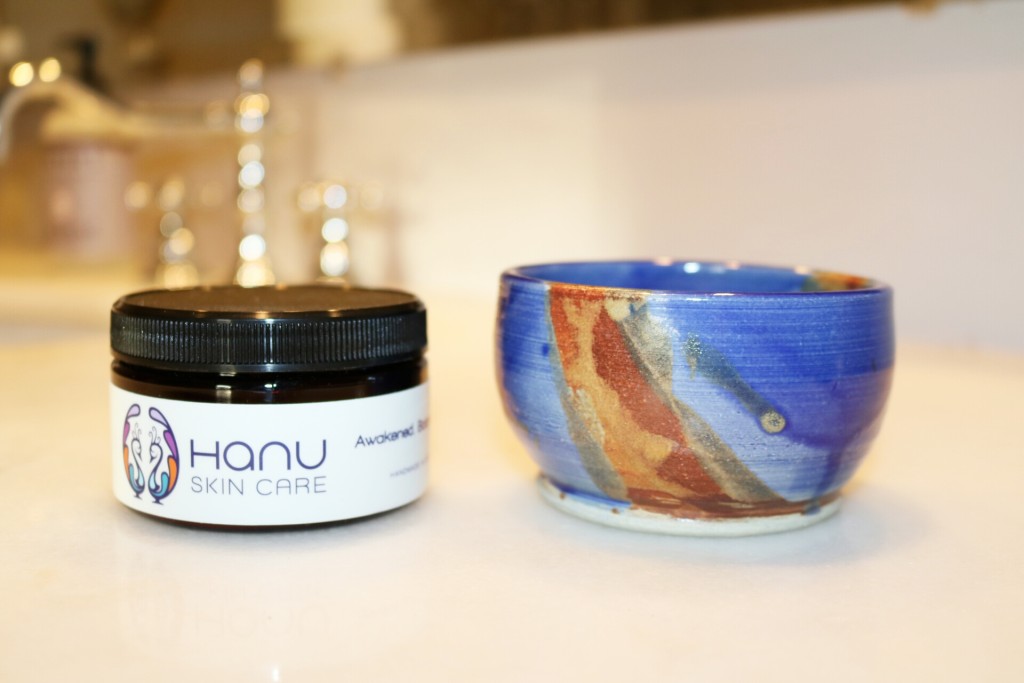 Next, I like to use a mask. My client has a skin care line called Hanu Skin Care and last time she was in she brought me the French Green Clay Mask to try! I loved it! You need a bowl and a spoon to mix it. I let it sit until dry, be sure to wet the whole face before trying to scrub it off because it really exfoliates.
Step Three: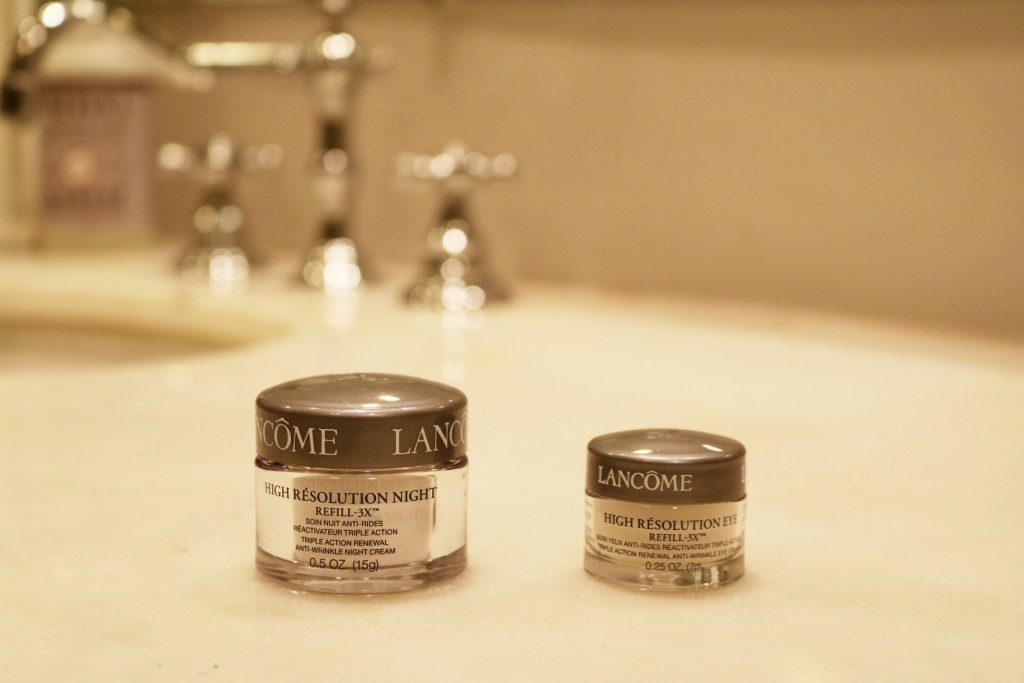 After the mask is fully removed, use your favorite toner to remove excess product from the face and follow that up with your daily moisturizer & eye cream. I have been using Lancome HIGH RÉSOLUTION EYE REFILL-3X & HIGH RÉSOLUTION REFILL-3X.
Biore Deep Cleansing Pore Strips  HERE
(The Biore strips can also be found at any local drugstore)
Hanu French Green Clay Mask HERE
Lancome HIGH RÉSOLUTION EYE REFILL-3X HERE

Lancome HIGH RÉSOLUTION REFILL-3X HERE

If you want to try these lotions, Sephora makes a combo pack with smaller sizes of the lotions including the night cream as well. You can purchase online HERE
You might also like