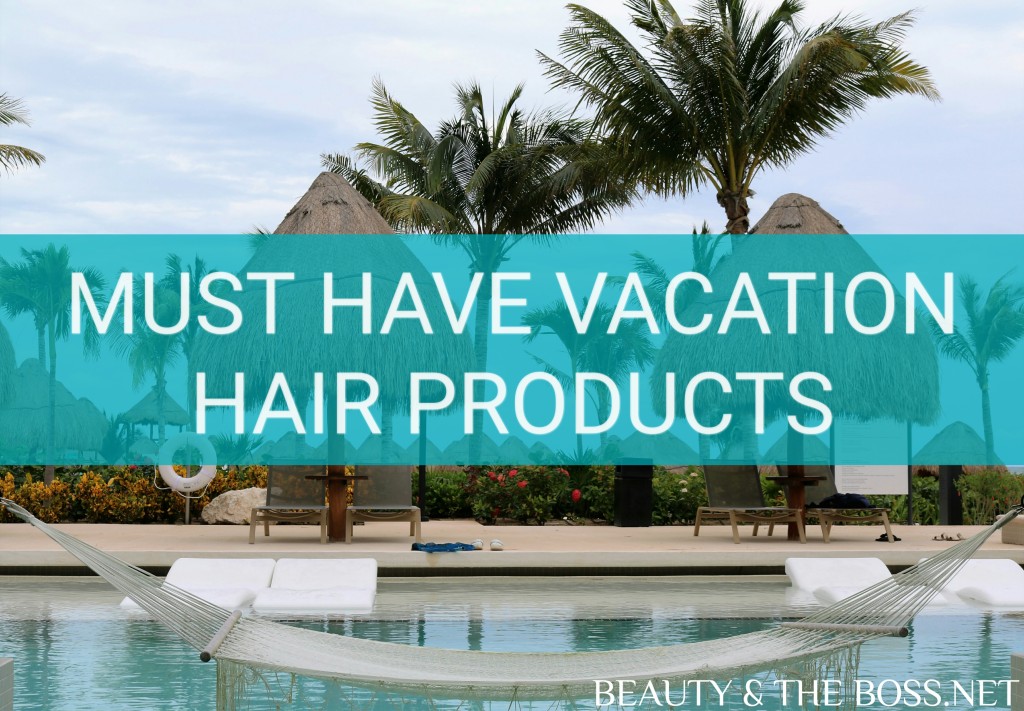 Hola loves! Last week I started off the New Year by heading to Mexico with the fam! It was beautiful and we had amazing weather. Whenever I am going away somewhere with hot/tropical weather, I bring my must have hair products that I can't go without. So here we go:
Davines Sea Salt Spray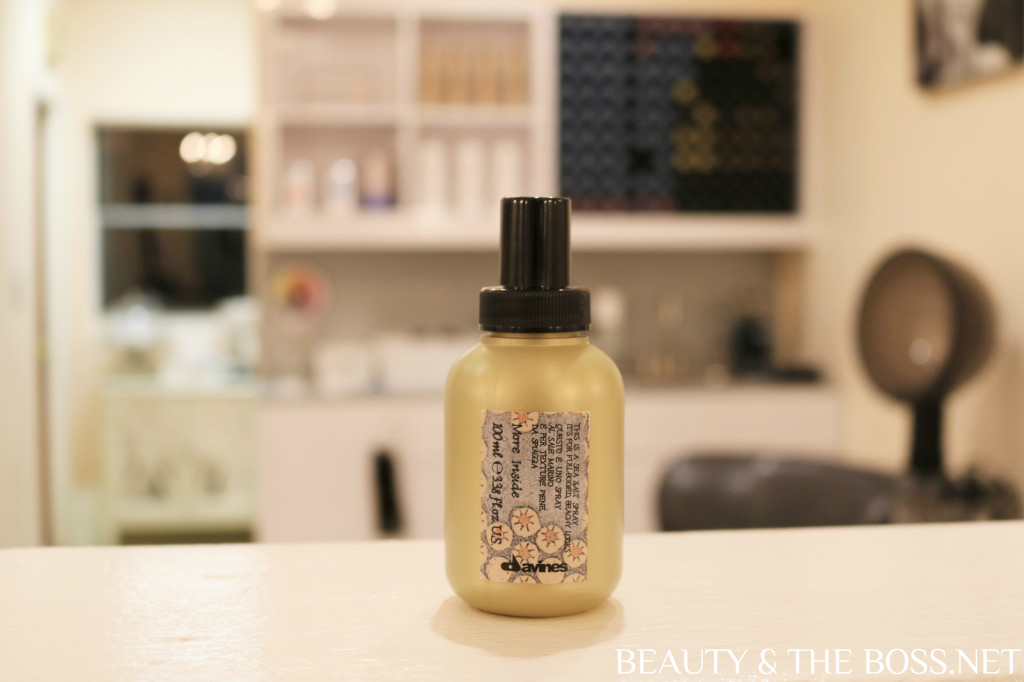 I have been using this for years! I am not an ocean person (because I am terrified of what I can't see down there) so I never get to have the natural beachy waves from taking a dip in the ocean. Sooooo…
This product has real sea salt in it and gets me that look with a few sprays! I go from day old clean hair to fabulous beachy hair in minutes. I know, kind of pathetic that I appear on the beach as if I have been swimming in the ocean, but it works and I fit right in 😉
This product comes in full size and mini (perfect for travel).
OH! This doubles as a root refresher, in other words, spray on oily roots, re-dry roots with round brush, & VOILA oil is gone!
Full Size Spray HERE
Travel Size Spray HERE
Davines Oi Oil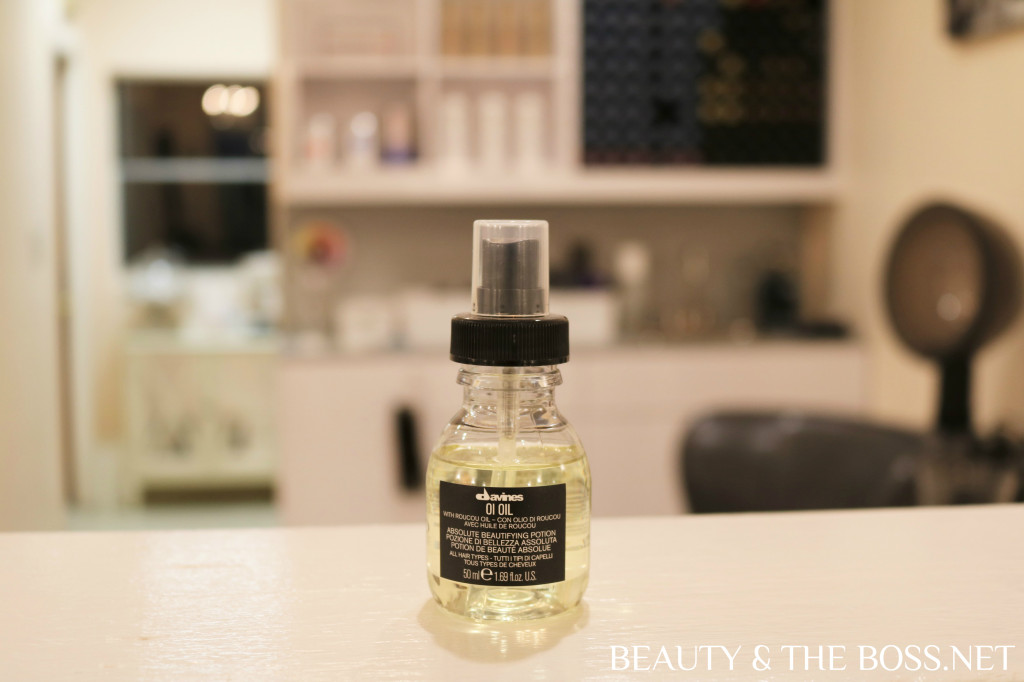 If I haven't mentioned this product before, you will be so happy I'm telling you about it now. Ever since I discovered Oi I think I use it every day of my life. It literally says "absolute beautifying potion" on the bottle because it's magical. Let me list the reasons:
It is oil, but does not make your hair oily like other hair oils I have used (and I have very oily hair).
Can be applied to wet hair and/or dry hair (I use a few pumps before I dry, if drying, and one pump when dry).
This is a treatment product. Meaning: over time, if used consistently, you will see a difference in the softness, frizz, & shine of your hair. I have seen the results from consistent use firsthand.
It is a low maintenance product. A few pumps, wet or dry, throw it in & you're on your way. If you are going to own and use only one hair product, this should be it!
Full Size Oi HERE
Travel Size Oi HERE
Moroccan Oil Luminous Hairspray Medium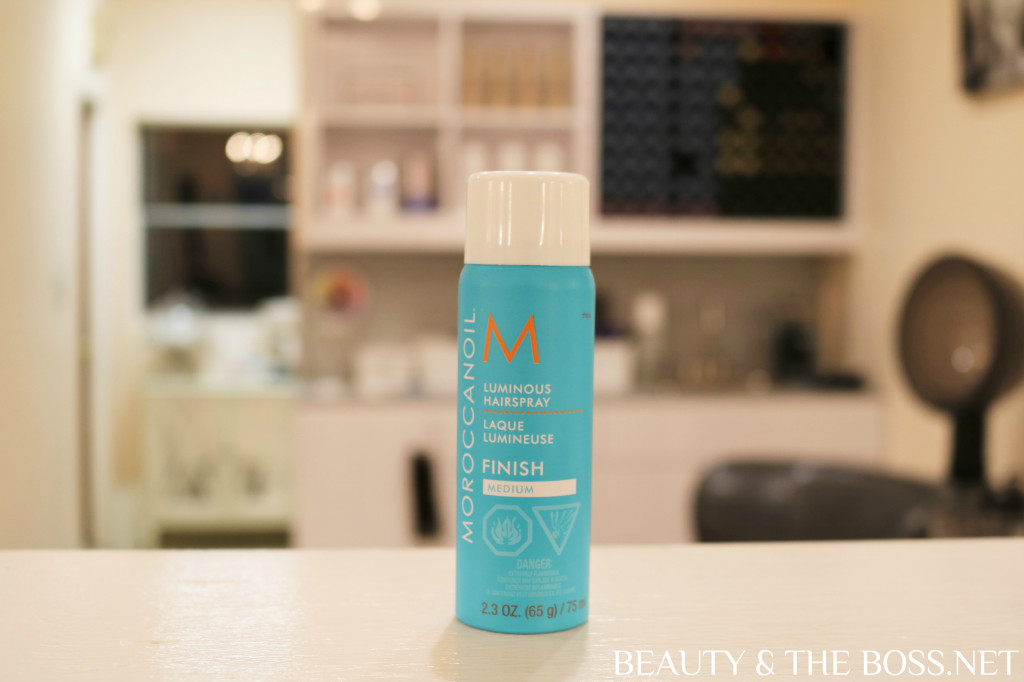 My go-to hairspray every day and they make it in travel size so it's always in my suitcase. This spray is light & workable but still adds volume to the hair.
This spray is great also when used with the sea salt spray because it gives additional hold to the beachy waves without adding weight or stickiness.
I also use it after curling with the iron as well as on any fly aways on top and in front.
Full Size Spray HERE
Travel Spray HERE
      I cocktail all three of these products, in the order that they are listed but just to make it a little easier, here are my steps:
Brush out dry hair
Spray sea salt spray from mids to ends, also apply some with hair flipped upside down
While spraying, continuously scrunch the hair up
Apply Oi from mids to ends in the same scrunching technique and smooth out anything frizzy by twisting and scrunching sections
Lastly, apply Moroccan spray and use the same scrunching technique to give the waves hold
All of these products are available in salon at La Beautique or can be purchased with the links provided! I hope you love them!
Xo Dominique
You might also like